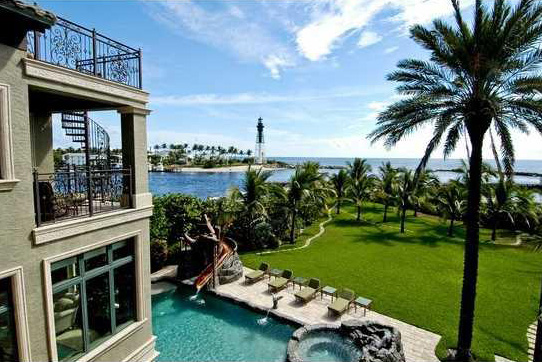 Hillsboro Shores and its Homes For Sale is located east of US1 in Pompano Beach.
The Hillsboro Shores Subdivision comprises around 276 Single Family Homes with a combination of 15 Ocean Front / Ocean-Access Homes, Intracoastal Front Homes as well as Non-Waterfront Homes.
Click here for
Hillsboro Shores Homes For Sale
Buyers looking to purchase an Ocean Front Home in Broward County have the choice of 3 communities that offer Ocean Front Homes For Sale.
These Ocean Front Communities are:
Hillsboro Shores located in Pompano Beach

Hillsboro Mile located in Hillsboro Beach
Lauderdale Beach located in Fort Lauderdale
Should you prefer to live in Pompano Beach, then Hillsboro Shores is your choice to buy an Intracoastal or Ocean Front Home.
The most expensive Ocean Front homes for sale are located on Bay Drive in Hillsboro Shores and will throw you back almost $8 Million and the least expensive non-waterfront home in Hillsboro Shores will cost a little less than $500,000
When you are ready to start your search for Oceanfront Real Estate in Pompano Beach, call the Real Estate Expert Oliver Hoffmann who lives and works in Pompano Beach.
Our website shows you all Pompano Beach MLS listings for sale. Should you not see a house in Hillsboro Shores that you thought was for sale on our site, chances are it is either under contract or withdrawn. Call Oliver at 954-505-6000 to find out more.
MLS listings from Hillsboro Shores Homes For Sale
Social Share